It's Easy!
Log In
Your login gives you access to our schematic and layout tools. Our web-based schematic tool will work with any computer, but make sure to check that your PC meets the requirements for our layout tool. Sign up to create your CYNY CAD account.

Logic
After logging in online, you'll have full access to our schematic tool from within your browser. Start with a reference project which includes a library of schematic symbols for every component needed to recreate the board's circuitry. If you'd rather jump into your own design, you can start a new project with access to our full library of components.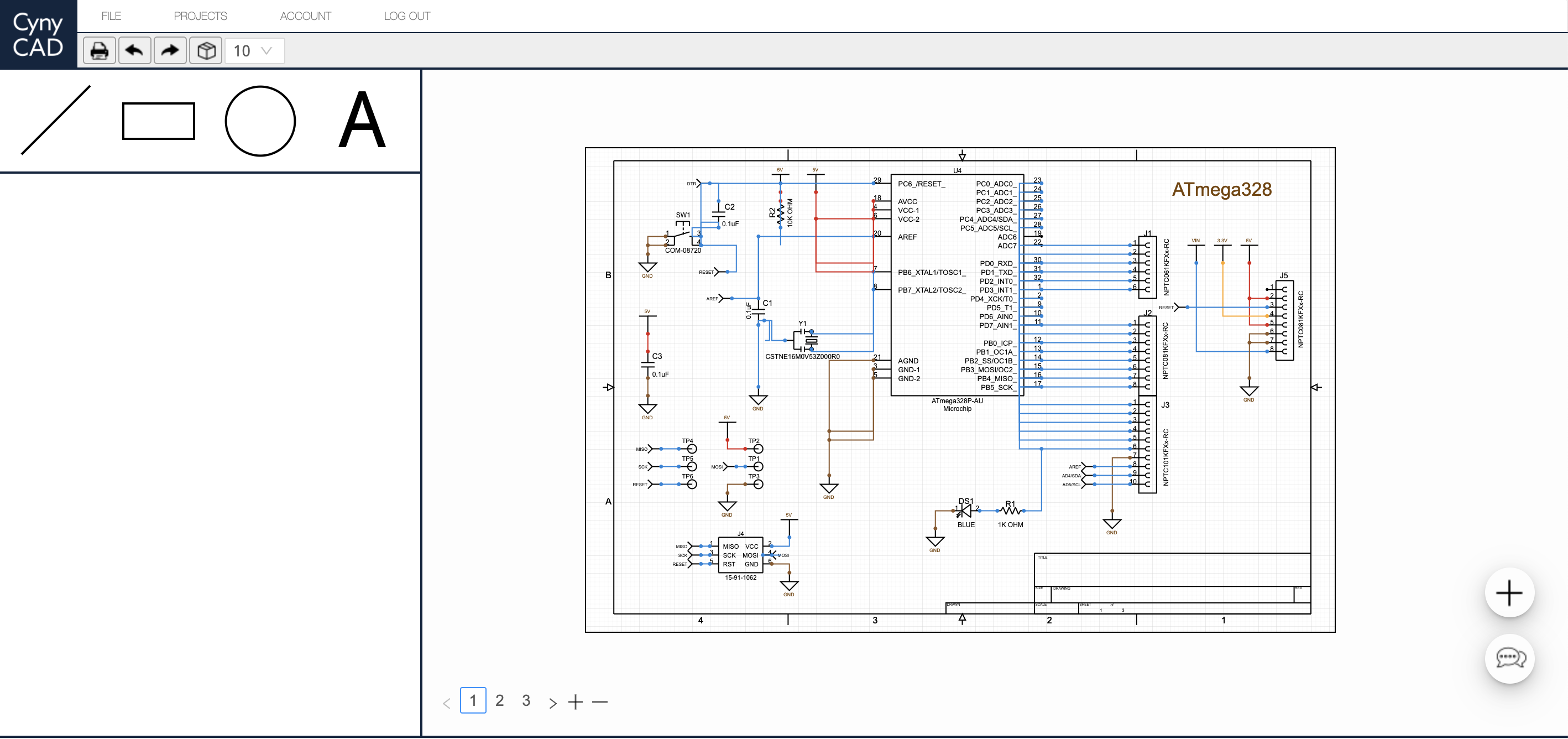 Layout
Pick up where you left off online. Using your VR headset or Windows PC, launch the CYNY CAD layout tool. Log in using the same credentials as your online account to have access to all of your cloud based schematic projects for layout. Reference your schematic to place components on the board and then start routing.